Biased CNN explains as "news" why Palestinians aim at children


At the CNN news ticker the following title of "news" appeared today (Dec. 21, 2010): "5 hurt in rocket fire,

retaliation

in southern Israel" as well as on the page: http://edition.cnn.com/MIDDLEEAST .

The HTML copied:


Quote:
<li><a href="/2010/WORLD/meast/12/21/israel.rocket.fire/index.html">5 hurt in rocket fire, retaliation, in southern Israel</a> </li>



Though when clicking on the actual link, the content is different, as it has been altered a few times, since.
http://edition.cnn.com/2010/WO.....index.html


That exact title was copied automatically on those that subscribe to CNN's feeds, e. g.: http://news.vivasoft.hu/the-ne.....srael.html and http://359online.com/5-hurt-in.....rn-israel/

__________________________________________________________


This fits very well with the Islamists-appeasement policy that whatever they do, it's just a reaction, when in fact the Arab Palestinians are always initiating the attack aimed at innocent Israelis at their homes or at kindergartens when the children are gathered there, or/and practicing the use of its own civilians.

The hidden message behind the headline which attempts almost to equate the two sides is so outrageous, as if there's some kind of moral equivalence between those that seek death and destruction for all and Israelis that struggle so hard to defend lives. So is the naiive "understanding" that when Hamas says it does something as a "retaliation," we should simply "believe" it. Since when is news media a mouthpiece for terrorists? No one should buy into it as a fact, or anything else beyond a Hamas' propaganda argument - value. Neither CNN, nor anyone else can assert as "news" what is a "retaliation" and what is in fact, an excuse.

According to this twisted CNN view, it's all a game, they are just both fighting each other, nothing about Israelis defending citizens from Palestinians seeking civilians as targets, or/and children when they go to school. Note also CNN's general ommission of the Israeli exact location 'KINDERGARTEN' repeatedly a target

Moreover,

it entails a horrific cheapening of Israeli innocent lives, that they're hurt "only because of some retaliation" thing

. an almost "natural" casualty of some 'tit-for-tat' myth. How dare CNN?

Again and again, CNN shows its real "news" colors, when its more of an opinion medium.

How about a simple non-opinionated news headline: "Palestinians fire at Israeli homes," or "Palestinians attack Israeli kindergartens, again." Just the facts. The truth for a change!

News Samples:


Quote:

Rocket explodes near Israeli kindergarten‎

21 (UPI) -- A Qassam rocket exploded near a kibbutz kindergarten in the Ashkelon Coastal regional council Tuesday morning, the Israeli army said.
http://www.upi.com/Top_News/World-News/2010/12/21/Rocket-explodes-near-Israeli-kindergarten/UPI-11441292936139/


Quote:
Qassam explodes near kindergarten - Israel News, Ynetnews
Dec 21, 2010 ... News: Rocket hits kibbutz in Ashkelon Coast Regional Council. Girl, 14, lightly injured by shrapnel; several people suffer from shock, ...
http://www.ynetnews.com/articles/0,7340,L-4002195,00.html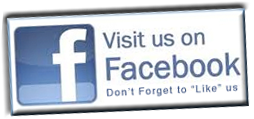 _________________
http://freeisraelnow.blogspot.com