U.S.-Pakistan Relations in Decline

By Daniel Pipes
May 4, 2011

Although the execution of Osama bin Laden was mainly a symbolic and psychological act of counterterrorism, its most immediate consequence, ironically, affects U.S.-Pakistan relations.


* In response to Pakistani upset about their national sovereignty being trespassed, the Zardari government severely condemned what it called "an unauthorized unilateral action."

* Members of U.S. congress, already disappointed in the use of American aid to Pakistan, are so upset about apparent Pakistani government protection for bin Laden, they talk of cutting back on the annual assistance, which came to almost $4.5 billion in 2010.

This sudden crisis in relations may be unexpected but it culminates a process that has developed over decades. Pakistan is one of several Muslim-majority countries (Yemen is another; Turkey is becoming a third) where the U.S. government basically lacks any friends.

Although such a situation severely limits American options, here is a realistic policy recommendation that serves American interests:

Give up on the pretence that the two governments are allies and treat Pakistan – with its many

madrassahs

, its Islamist military leadership, and rogue intelligence service – as a danger zone. Adopt a policy of containment vis-à-vis the Islamism coming out of it, rewarding cooperation and punishing hostile acts. This approach permits Washington flexibly to collaborate or confront as circumstances warrant and needs change. (May 4, 2011)



Source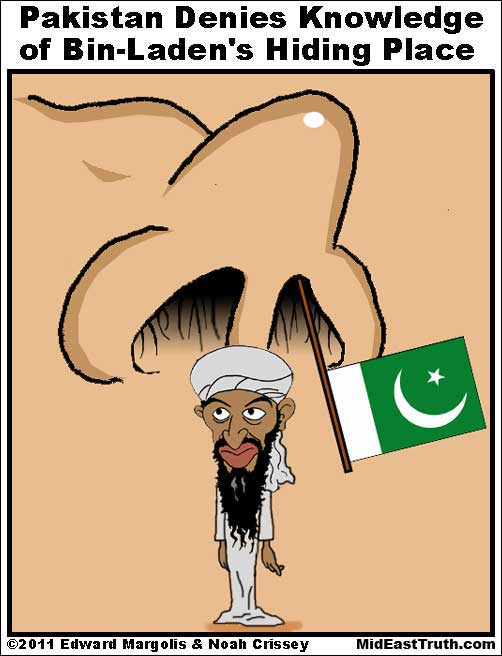 Use your Facebook account to comment


Help us stay online!